well, as the title said, post all BEMANI-related song reviews here.
General Rules is:
- Write the title and artist name
- Where the song came from?
- Song reviews
- Insert the URL link to download the song, if you have or if you know.
- Insert the image too! You can copy-paste the link from the official homepage. (if it have surely, like IIDX)
- Enter the score (scale is from 10 till 100)
START!!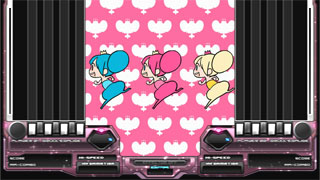 smooooch ・∀・ / kors k
from IIDX 16 EMPRESS
lagunya... kalo diliat dari liriknya, nyontek dari stealth-nya Daisuke Asakura ya?
movie-nya ud no comment deh. MAYA rocks!! artworknya rapi banget. dan tambah semanget lagunya ^_^
score: 90 / 100